The Matchmakers at Cinqe Matchmaking wanted to compile the ultimate list featuring Black owned matchmaking services in our community.
While we don't claim to have used all these matchmaking services, we've compiled a list of black owned matchmaking companies for you. Please do your own research, but here is a start to you finding your soul-mate!
Are you a black owned matchmaking service?  Please email us at [email protected] so we can feature you!
Jessie Kay, The Real Matchmaker
Los Angeles based matchmaking service
From the firm: "At The Real Matchmaker, we take a modern dating approach ~ finding matches for our professional love seeking clients and offering attraction date coaching. We take over all the heavy lifting by helping each client also optimize their online presence.
I make a point to personally get to know every potential match and make sure they're like-minded; with your approval of course.
We take great pride in personalizing your experience, we're your partner/confidant throughout the entire process."
The Jasmine Diaz
Los Angeles based matchmaking services
From the firm: "Jasmine Diaz is a renowned dating strategist, matchmaker, and Founder of RELASH whose clients include some of the nation's greatest celebrities, athletes, and C-Suite executives.
After 15 years in dating, she has quickly become a go-to dating expert for publications like the Washington Post, Cosmopolitan, Marie Claire, Galore, ESSENCE, and Refinery 29. Jasmine has also appeared as a dating expert and contributor on and for Buzzfeed, Latina Magazine – FB Live, OWN, Fox Soul, TVOne, VH1, BET, FYI, ABC and Microsoft. Jasmine resides in Los Angeles with her husband of seventeen years and a five-year-old son."
Paul Brunson
Washington DC Matchmaking Service
From the firm: "Our mission is to guide people toward achieving the love, personal, and business growth they deserve.   Over the years, the firm has grown from just me and my wife with a exclusive Washington DC regional focus, to a full team of coaches and therapists with a global presence. We have served over 600 clients and arranged thousands of dates. Our clients come from all walks of life, and live all over the world. Our full-service offering is confidential and encompasses the complete relationship lifecycle."
https://www.paulcbrunson.com/coaching-matchmaking/
Julie Wadley
Charlotte, North Carolina
From the firm: "Eli Simone is a professional matchmaking and coaching firm serving success driven individuals who want and deserve more out of life and love. Our company uses a holistic approach to finding and keeping love by assessing our client's relationship goals and tailoring our service to achieve them safely and confidentially.
Designed to work from the inside out, we dive into who you are and what qualities are best suited for you. We then do an extensive search for individuals who match those qualities. Taking it a step further, we interview and screen every possible match so that YOU don't have to.
At Eli Simone, you don't have to worry about whether you're wasting your time. Each introduction not only allows you to learn more about yourself and your requirements, but what attracts you and, in the end, what is truly important.
If you are already in a "good" relationship or marriage, but want to make it GREAT, Eli Simone offers coaching programs designed to put the spark back into your love life."
Matchmaking Duo
Servicing Charlotte, North Carolina and beyond
From the firm: "For more than a decade, "The Matchmaking DUO" have been great friends.  They met while working together in Corporate America as Vice Presidents of Business Development for partnering firms.  As the DUO was
paired together to present to executives and successful entrepreneurs, their unique dual approach proved to be very successful in connecting with and retaining clients.
Throughout years of traveling across the country together on a weekly basis, the DUO endured many personal and professional challenges.  Those profound experiences highlighted the alignment in their beliefs, morals, and values and revealed that they were just as successful in supporting and coaching others as they were in the boardroom – the perfect foundation for a dynamic partnership.
Kelli and Tana  embrace their differences and attribute much of their award-winning success to the duality in their approach to business and life.
Kelli Fisher (Date Coach/ Matchmaker)
Tana Gilmore (Relationship Coach/ Matchmaker)"
https://www.thematchmakingduo.com
Taylor Bodine
Washington DC and beyond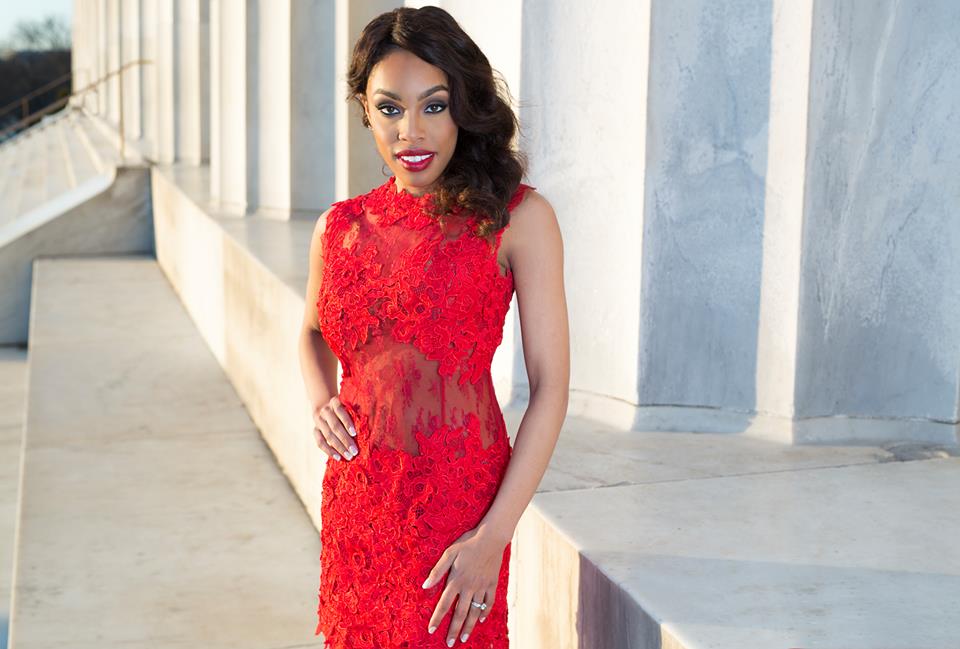 From the firm: "Dating for highly successful individuals can be a challenge on many levels. Not because you can't find someone to date, but because with limited time and a busy lifestyle, it's harder to find the right one. That's why so many elite professionals choose to rely on a Matchmaker to help them connect more quickly and effectively with desirable, high quality men and women. Matchmakers take the guess work out of dating. Known as the Best Kept Secret of Washington's Elite, Taylor Francois-Bodine has been responsible for hundreds of successful relationships among highly-influential and desirable individuals. Her clientele includes those in public affairs, entertainment, professional sports, philanthropy, business and technology. As a result of her success, she's now considered family by these many happy power-couples. Francois-Bodine Consulting is available to help you in your search for the one. With access to some of the most exceptional individuals that, not only DC, but the entire country has to offer when it comes to eligible men and women, Taylor is ready to help you find a quicker path to love."
Francois-Bodine.com
Amari Ice
Northern Virginia and beyond
From the firm: "Amari Ice, The Prince of Hearts, is on a mission to empower gay men to have the lasting love they desire and deserve. According to the Matchmaking Institute, he's the first black gay relationship coach in the entire love industry who's also a certified matchmaker.
Amari's coaching philosophy is founded on his twelve-step RELATIONSHIP Process, which he outlines in his international best-seller, Lasting Love at Last: The Gay Guide to Attracting the Relationship of Your Dreams. Through his book, live workshops and coaching programs, Amari provides gay men with a proven method to initiate and navigate romantic interactions.
Utilizing his expertise in personality psychology, communication, and interpersonal relationships, Amari has helped over 500 men achieve emotionally intelligent results in love and life. Before launching his relationship coaching enterprise, Amari Means Love, he spent over a decade leading organizations and programs designed to empower the LGBTQ community.
Amari received an MBA in marketing from Strayer University after studying communication, culture, and psychology at Howard University. He lives in Northern Virginia with his partner and their cat."
https://www.amarimeanslove.com
Are you a black owned matchmaking service? Would you like to be added to our list? Please email us at love[email protected] so we can feature you!